POLICE Department
Update: Suspect Charged, Arrested in Fatal Shooting at 1221 Redford Street
June 2, 2022 – Charges have been filed against a suspect arrested in the fatal shooting of a man found at 1221 Redford Street about 1:40 p.m. on January 28.
The suspect, Eddrel Antonio Brown, 28, is charged with murder in the 230th State District Court. He is accused in the death of Lee Mayfield, 30.
A booking photo of Brown is attached to this news release.
HPD Homicide Division Sergeant B. Roberts and Detective L. Lange reported:
Officers responded to a report of a person down at an apartment complex at the above address. Upon arrival, officers found signs of forced entry to an apartment and the victim deceased inside. He had multiple gunshot wounds and appeared to be in the early stages of decomposition.
Further investigation identified Brown as the suspect in this case. Members of Clear Lake and Southeast Divisions' Crime Suppression Teams arrested Brown on Wednesday (June 1) without incident.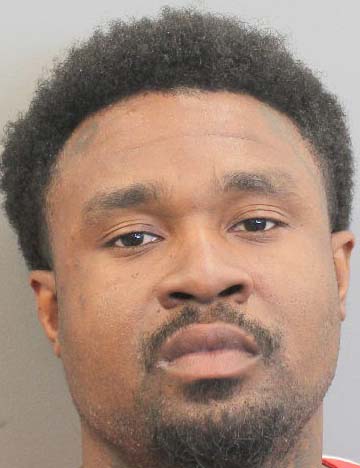 Suspect Eddrel Antonio Brown
Update: SOA/VHS 6-2-2022

JKS/VHS 1-31-21

Inc. #12247822
For additional information, please contact the HPD Office of Community Affairs at 713-308-3200.