POLICE Department
Update: Suspect Arrested, Charged in Man's Death at 4813 Kinglet Street
August 24, 2022 – Charges have been filed against a suspect arrested in the death of a man found after a fire was extinguished at 4813 Kinglet Street about 6 a.m. on March 1.
The suspect, Timothy W. Wallace, 53, is charged with capital murder in the 230th State District Court. He is accused in the death of David Lind, 63.
A booking photo of Wallace is attached to this news release.
HPD Homicide Division Detectives D. Hobson and R. Rivera reported:
HPD patrol officers responded to a request for assistance from Houston Fire Department emergency personnel at a residence at the above address. Mr. Lind was found unresponsive inside the residence after a fire at the home was extinguished. Paramedics pronounced Lind deceased.
A preliminary investigation determined Lind had been stabbed multiple times.
Further investigation identified Wallace as the suspect in this case. Wallace was arrested on August 18 without incident and subsequently charged for his role in Lind's death.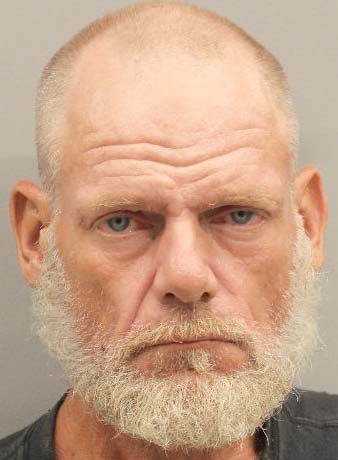 suspect Timothy W. Wallace
Update: VHS/SOA 8-24-22

SOA/VHS 3-4-22

Inc. #027116622
For additional information, please contact the HPD Office of Community Affairs at 713-308-3200.